Current information about upcoming litters
---
All puppies are Vet checked before leaving for their new homes. The puppies leave with two vaccinations and have been dewormed, they are also micro chipped for permanent identification. We guarantee our puppies and require all owners to sign a contract requesting the new owner to contact us to return the dog if unable to keep it. We screen our puppy buyers. References will be requested. All Pets are sold on limited registration (they are AKC registered, but their offspring can not be registered). We temperament test our puppies to help place the right puppy in your home. With the answers to your questionnaire and from talking to you and meeting your family I match the best puppy with your home environment.
If you are interested in a puppy, we urge you to learn all you can before you buy! A dog is a large commitment of time and expense, and the better informed you are the fewer problems will arise.
---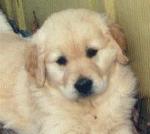 All our adult Goldens are screened for hips, eye and heart problems.

Click for information on available litters.
We have started a Notify List for upcoming litters. Enter your email address and we will let you know when we have a GOLDEN litter on the way and when they are born.

This list is NOT SOLD TO ANYONE!

Goldens update list
---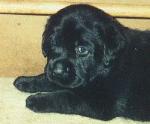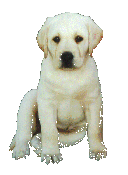 *Charlie*

We only breed Black and Yellow Labradors.

All our adult labs are screened for hips and eye problems. With the recent discovery of a few heart problems in Labradors, we have decided to start cardiology screening all our adult Labradors .

Click for information on available litters.
We have started a Notify List for upcoming litters. Enter your email address and we will let you know when we have a LABRADOR litter on the way and when they are born.

This list is NOT SOLD TO ANYONE!

Labrador's Update list
---
[Info on Labradors] [Info on Goldens] [Crate Training]
[Kids and Dogs] [Benefits of Spaying] [Behavior Problems]


---
EMAIL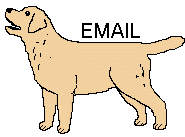 ---



---
---